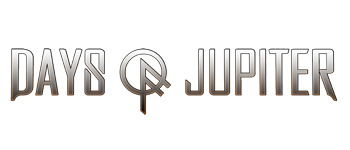 Days Of Jupiter is a Swedish band which is ready to take the world by storm with their bombastic, melodic and heavy brand of hardrock/metal.
The band looks for influences on both sides of the Atlantic ocean. They combine the modern American metal with classic hardrock from Europe and mould it to their own mix with great results.
Formed in 2010, Days of Jupiter were quick to put a mark on the Swedish Metal Scene, taking home 2nd place in Sweden's biggest competition for unsigned bands.
The band has played at festivals, such as Sweden Rock Festival, Nordic Rock and Rock Out Wild.
Three full length albums, a European Tour and numerous shows in Sweden has helped propel the band to impressive heights. Today, their songs are heard by more than 80.000 people every month and Days of Jupiter videos have been watched millions of times.
2018, Days of Jupiter released their latest album, titled "Panoptical". This album is their most impressive yet. With blistering guitars, thundering drums, breathtaking vocals and a melodic approach, it will put a mark on the world wide metal scene.
2019, Days of Jupiter have been booked for their biggest show yet, June 10th in the national arena of Tallinn, Estonia with one of the greatest bands in the world, Disturbed. Days of Jupiter will continue to tour and new music is already being written!