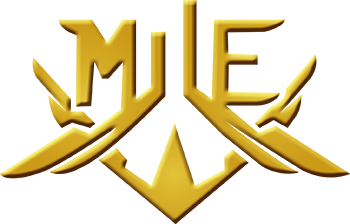 Mile is a melodic metal band from Sweden that has a modern sound mixing heavy metal and hard rock, combining heavy riffs and attractive melodies.
The band started to take form in 2012 through Marcus "Masken" Karlsson (vocals), Fredrik Palm (guitar) and Marcus Folke (bass) when their band "Cabinett" was split. Dennis Kjellgren (drums) and David "Dave" Wallberg (guitar) were soon to follow and join this new project that was to be called "Mile". A name that is simple to remember, do not put the band in any specific category of music and can represent the distance the music can take you. They rehearsed and wrote songs for a whole year before they started playing live, because they knew what quality they wanted to show right from the start.
In 2015 one of the founding members, bass player Marcus Folke, left the band and the group was complemented by Niklas "Nike" Tidholm, who added an extra dimension to their live performance.
Their debut album "Lost" was released in December 2015 and was streamed over 1 000 000 times during its first year. In September 2016 the band released their first music video together with the single "Dressed in Black". Their second album "The World in Focus" was released in January 2018 and had, just as its predecessor, been streamed over 1 000 000 long before its anniversary. The album was followed by a release tour in Brazil before the band got back home for the Swedish festival summer. The band always gives 110% on stage and never leaves the crowd unaffected. They are ready to keep on growing and show the world that Mile is a force to be reckoned with.
Members:
Marcus "Masken" Karlsson – Vocals (2012 - )
Fredrik Palm – Guitar (2012 - )
David Dave Wallberg – Guitar (2012 - )
Dennis Kjellgren – Drums (2012 - )
Niklas Tidholm – Bass (2015 - )
Marcus Folke – Bass (2012 – 2015)
Album:
Lost – 2015
The World in Focus - 2018
Singles:
Dressed in Black – 2016
Crying in Your Sleep – 2017